Gloria Marie Steinem is American famous feminist, journalist, social and political activist.
She is also known as a leader of, and media spokeswoman for, the women's liberation movement in the late 1960s and 1970s.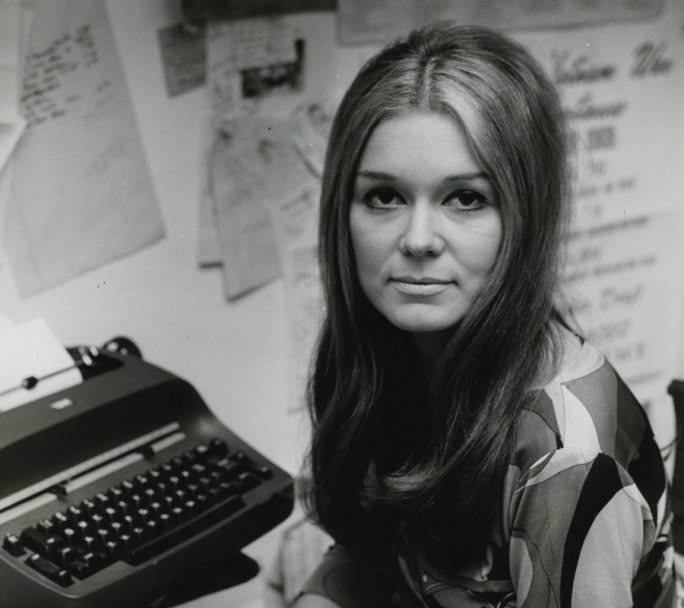 She was a columnist for New York magazine and co-founded Ms. Magazine. In 1968, she signed the "War Tax Protest" pledge, vowing to refuse tax payments in protest against the Vietnam War.
In 1969, she published an article, "After Black Power, Women's Liberation", catapulted her to national fame as a feminist leader.
In 1970 Gloria Steinem established herself as a leader of the Women's Movement with her impassioned Senate testimony in favor of the Equal Rights Amendment and her essay on a utopia of equality, "What It Would Be Like If Women Win", in Time magazine. The same year she led the New York City march of the nation-wide Women's Strike for Equality .Steinem became an icon of the Feminist Movement, and appeared on many television talk shows and on the covers of newspapers and magazines, and she delivered her memorable "Address to the Women of America":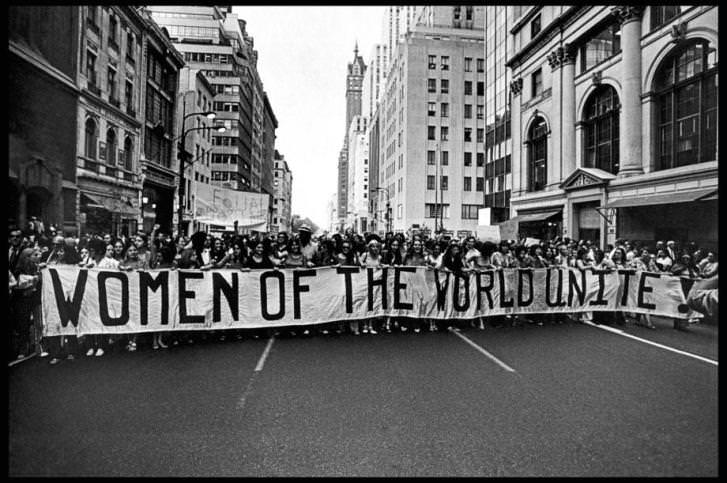 In 1972, she also played a prominent role at the Democratic National Convention ,and one year later, Steinem addressed the first national conference of Stewardesses for Women's Rights and was a strong supporter of the organization throughout its existence.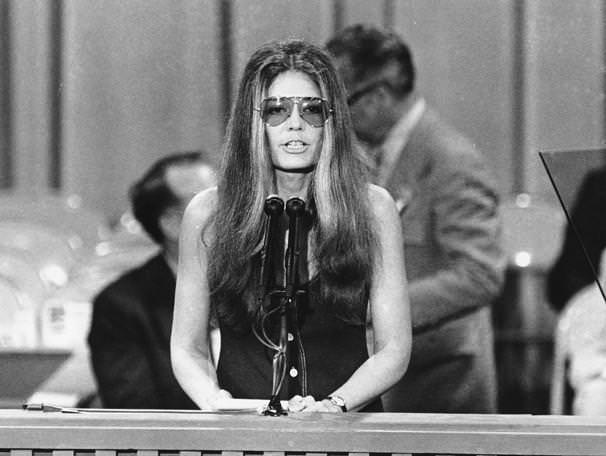 Steinem co-founded the Coalition of Labor Union Women in 1974, and participated in the National Conference of Women in Houston, Texas, in 1977.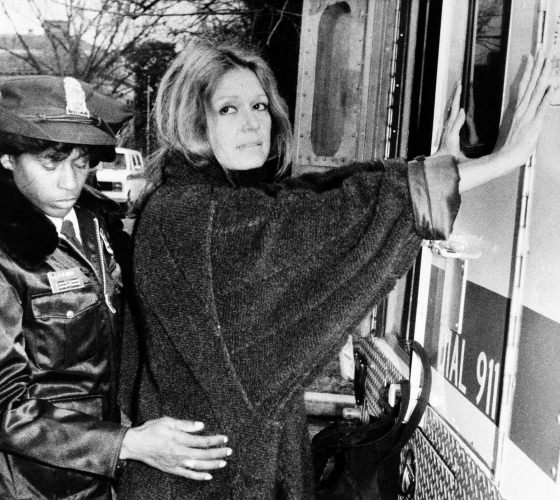 In 1984 Steinem was arrested along with a number of members of Congress and civil rights activists, while protesting against the South African apartheid system. But she continued with her work, even she had to deal with a number of personal setbacks, as serious healthy problems, during 90s.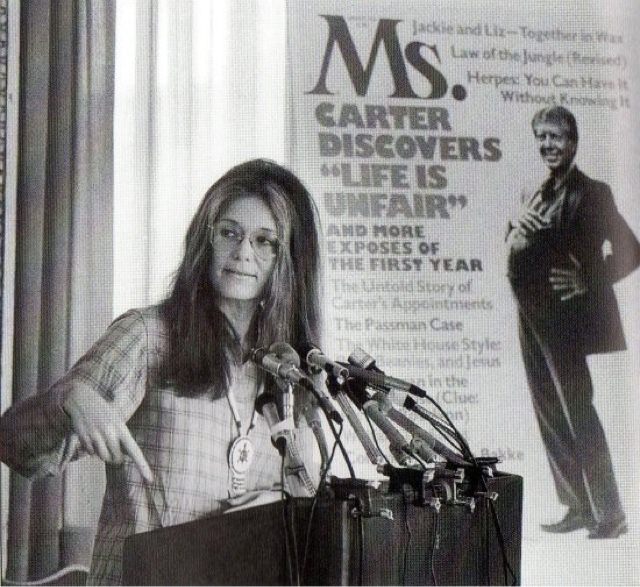 She became Ms. Magazine's consulting editor in 1991, and co-founded Choice USA, a non-profit organization that provides support to a younger generation that lobbies for reproductive choice. Steinem is a member of Veteran Feminists of America, in 1992, and she was inducted into the National Women's Hall of Fame in 1993.
Steinem became an advocate for children she believed had been sexually abused, and she co-produced and narrated an Emmy Award winning TV documentary for HBO about child abuse, called, "Multiple Personalities: The Search for Deadly Memories." The same year, she co-produced an original TV movie for Lifetime, "Better Off Dead.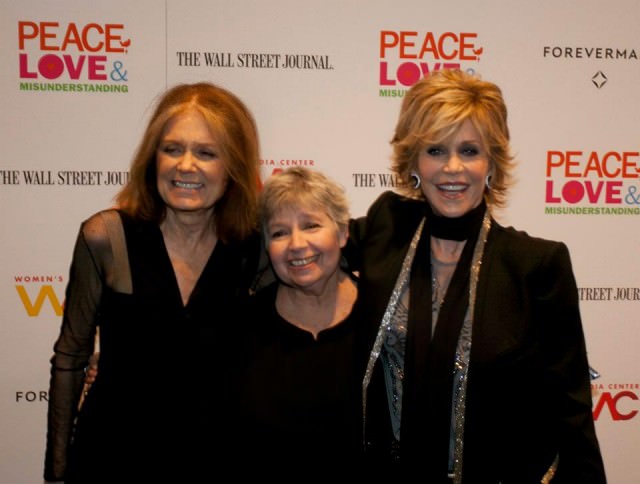 In 2005, with Jane Fonda and Robin Morgan, found the Women's Media Center, an organization that works to amplify the voices of women in the media. She continues to involve herself in politics and media affairs as commentator, organizer, as a leader and writer, who reforms publishing female books.
Steinem was named the American Humanist Association's 2012, Humanist of the Year for her activism in feminism and LGBT rights and comparing women's rights to LGBT rights.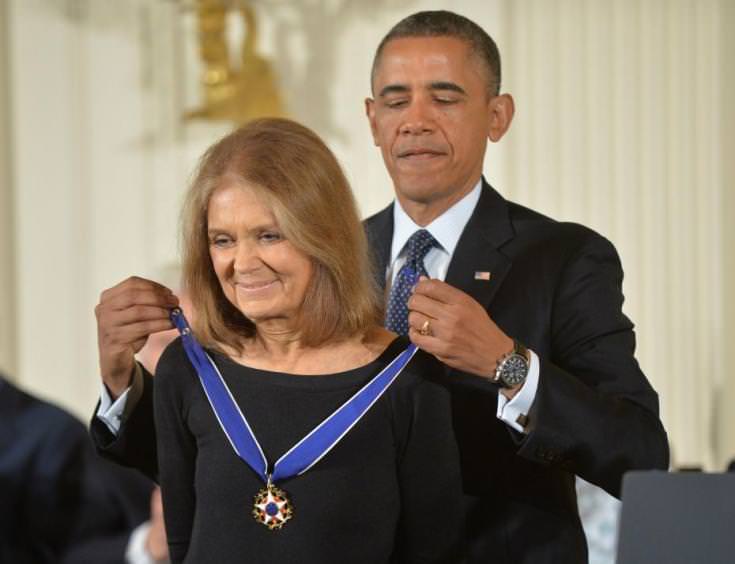 In 2013 Steinem received the Presidential Medal of Freedom, and she performed on stage at the "Chime For Change: The Sound Of Change Live" in London, in a global campaign for girls' and women's empowerment founded by Gucci, and featured in the documentary about the feminist movement, Makers: Women Who Make America .
In 2014, Steinem spoke at the Apollo Theater in New York City, and as part of commemoration of the 20th anniversary of the Fourth World Conference on Women , organized by UN Women.
A prominent writer and key counterculture era political figure, Steinem has founded many organizations and projects and has been the recipient of many awards and honors, and her store and activity still goes on, even she is in her 80s. She was quoted at the 2013 Women's Media Awards saying, "What would I retire from? Life? I love this, I love what I do."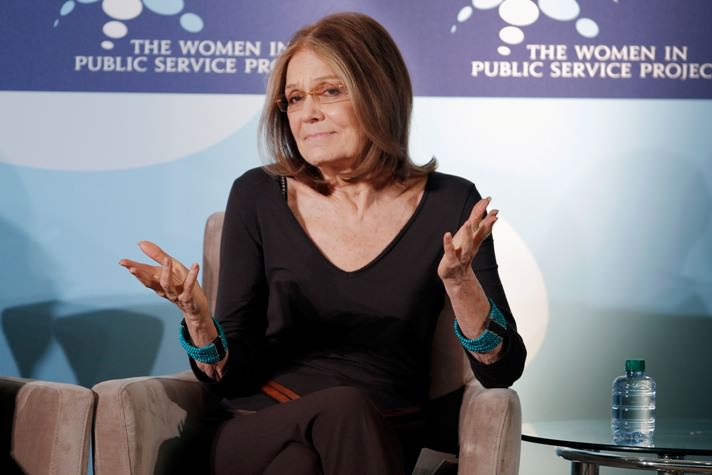 Find out more at https://www.gloriasteinem.com/