We chose to introduce to you another incredible women, of our days, is a visual artist Janet Werner from Montreal… known primarily for her large scale fictional portraits.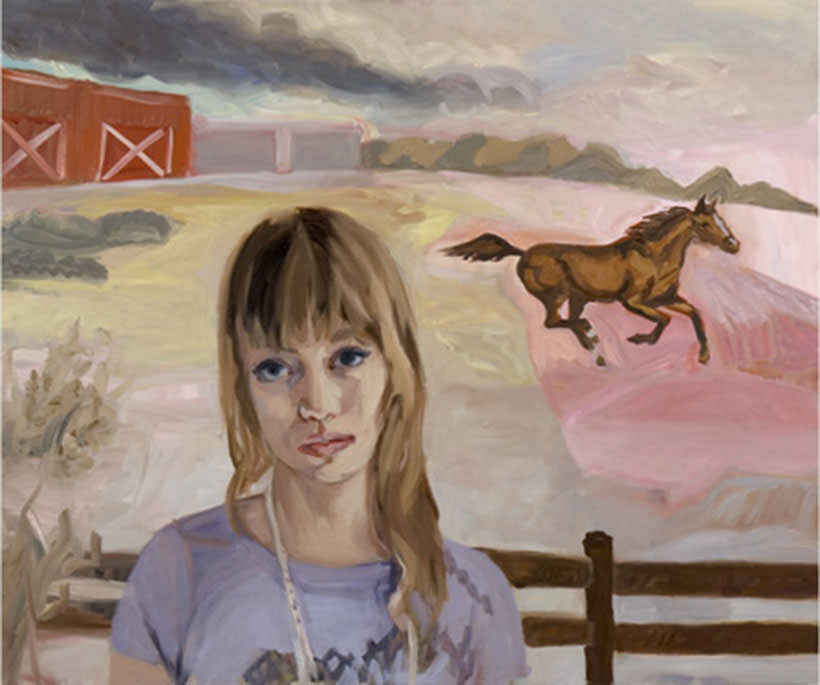 She usually explores themes of subjectivity and desire by producing composites of found images, so her paintings operate within and against the genre of conventional portraiture, taking images of anonymous figures and imbuing them with fictional personalities. In that way in process of painting, nameless figure get a lot of human subjectivity and emotion. It can be said that the artist uses painting to deconstruct the ubiquity of the photographic image.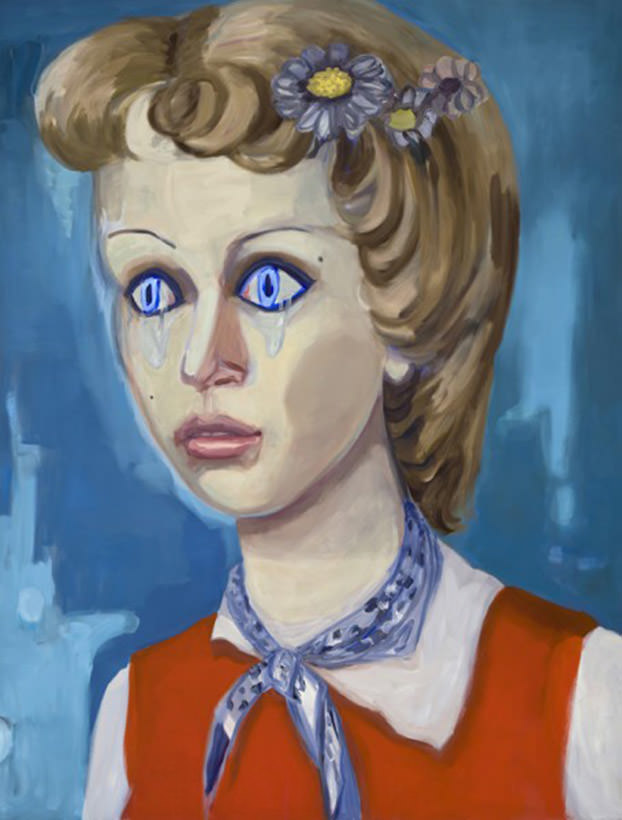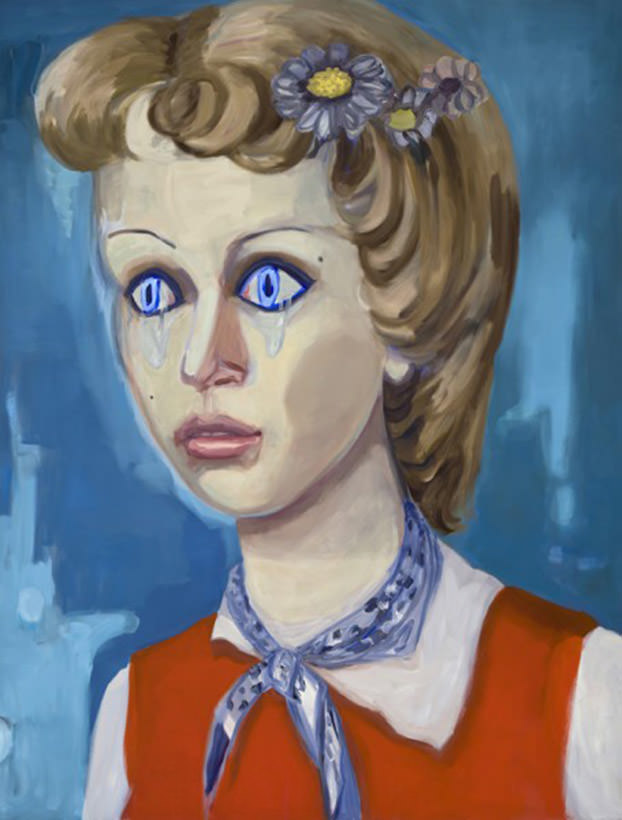 Through the years she had numerous gallery and museum solo and group exhibitions, and  let  mention some of them… 2014, Janet Werner: Abby and Snow, Birch Contemporary, Canada, Toronto. 2013, Janet Werner: Another Perfect Day, Galerie de l'UQAM, Université du Québec, Canada, Montreal. 2012, Mad Bad Sad Glad by Janet Werner, Whatiftheworld Gallery, South Africa, Cape Town. 2010, Janet Werner, Galerie Julia Garnatz, Germany, Cologne.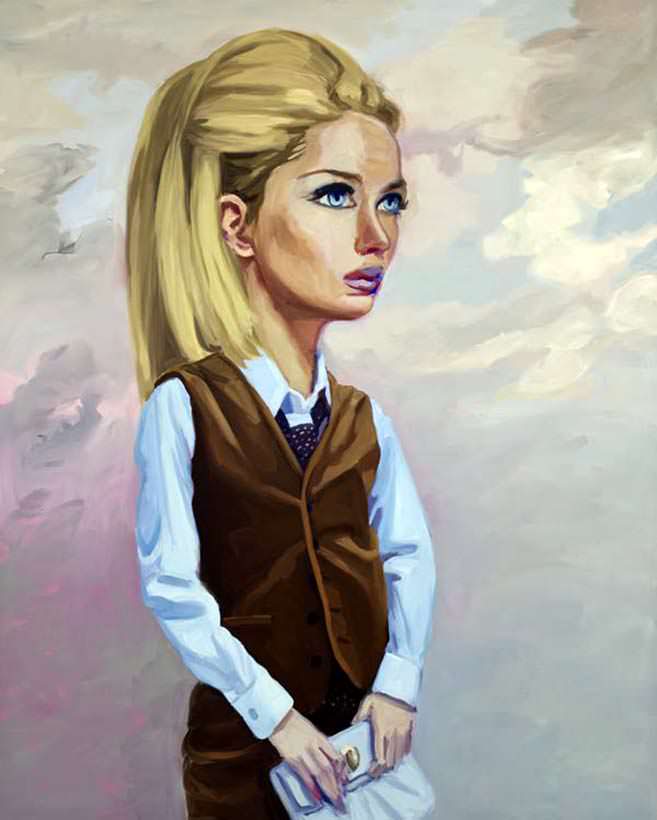 In this post we want to show you Werner's women which are "cobbled through the poses, gestures, and aesthetics of fashion magazines, commercial portrait photography, and other promotional imagery".
Her work can be found in private and public collections across Canada and all of the world. She still lives and works in Montreal. She's been practicing her unique, rigorous brand of portraiture for well over two decades, and she has been teaching students in the medium for almost as long.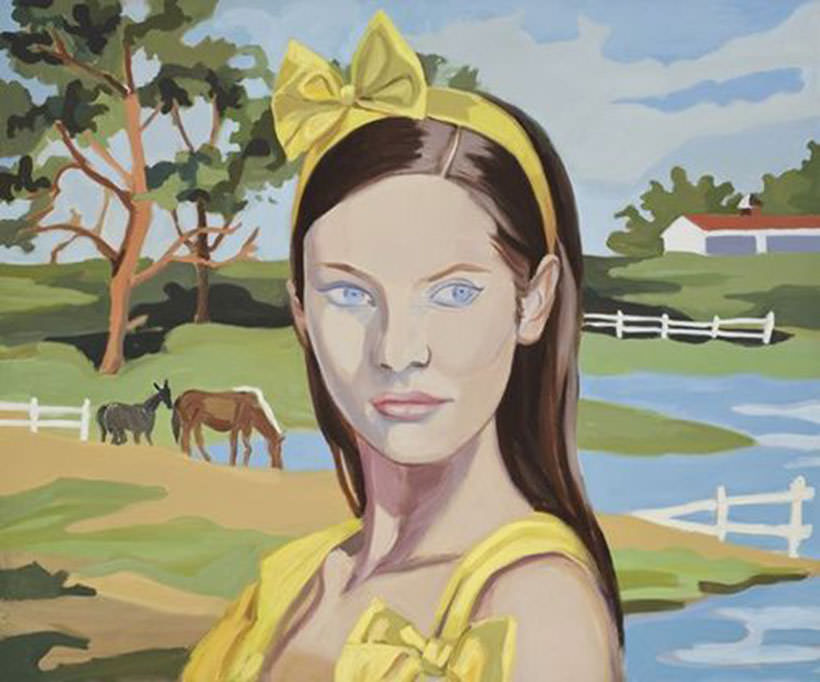 We hope you are fascinated by her work as we are, so you can find more of her work by clicking here… and have a "Another perfect day".