The singer Cesária Évora, is also known as the "Queen of Morna" because of divine "morna" ballads with a mix of sweetness and melancholy. She is born in 27 August 1941, so today in August 2014, we have one more reasons to write about her and to remember of her and her wonderful music.
She is the  "Rose from poverty on the Cape Verde archipelago" with worldwide fame, who put the islands – off the coast of west Africa – on the world music map when she live the islands  1985,  after she was invited to Portugal to perform by   the Lisbon-based Cape Verdean singer Bana. Her performances in Lisbon impressed by the producer José da Silva and invited to record in Paris.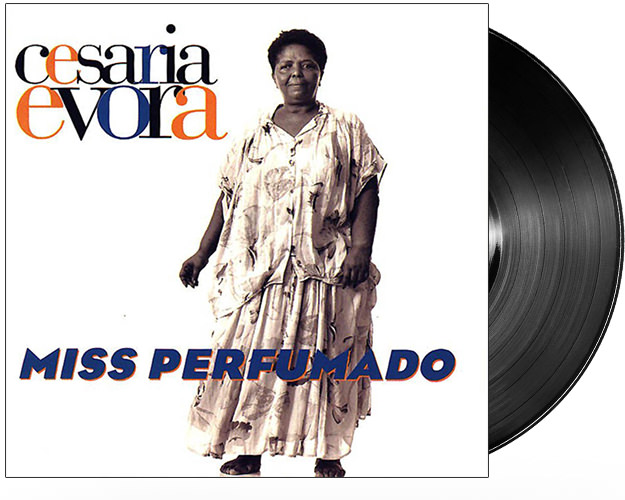 Évora's international success came only in 1988 with the release of her first commercial album La Diva Aux Pieds Nus, (The Barefoot Diva), recorded in France. For her 1991 album Mar Azul (Blue Sea), Da Silva recorded Évora singing Morna numbers backed by a small acoustic group. This allowed her limpid vocal style to shine, and have a big support of French media..  Her 1992 album Miss Perfumado sold over 300,000 copies worldwide. It included one of her most celebrated songs, "Sodade".
She took to the road for the next three years, touring all over the world and establishing herself as one of Africa's most internationally successful artists.
Her 1995 album Cesária brought her broader international success and the first Grammy Award nomination. In 1997, she won KORA All African Music Awards in three categories: "Best Artist of West Africa", "Best Album" and "Merit of the Jury". In 2003, her album Voz d'Amor was awarded a Grammy in the World music category. Cesaria agreed to duet with Gianni Morandi Gigi D'Alessio and Ron, and made a project which gives visibility and raises funds for the UN World Food Program, for which Cesaria was the Ambassador from 2003.
From 1995 to 2009, Évora recorded an album every two to three years and undertook long tours, which gives her success, considerable wealth, and health problems. But even after her health began to decline in 2005, she continued to work hard till 2010, when she had a heart attack after a Paris concert, necessitated open-heart surgery, and later she retired from performing. Évora's voice – silky, weary, supple yet never showy, rich with her extraordinary presence – remains compelling.

On 17 December 2011, aged 70, Évora died in São Vicente, Cape Verde, but as  a Spanish newspaper reported , before her death she was still receiving people – and smoking – in her always opening door-home in Mindelo, because that is way she did it, Cesara Evora, barefoot diva…