We want to believe that artist is present and inspiration and art is everywhere, so today we chose to share with you amazing paintings of present artist inspired by red shoes, big love of many women all over the world.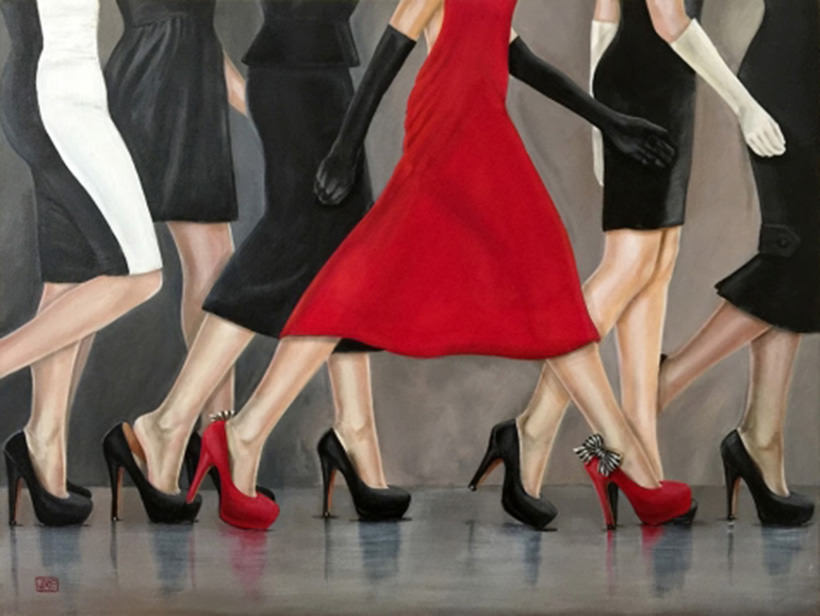 We want to present you Jacqui Faye is Texas contemporary painter who primarily works in acrylics on canvas or linen.  She working a long time as graphic designer, she paints contemporary portraits, but it seems she is more recognized for her Red Shoe series, so we choose some paintings from her Red Shoe series to share with you.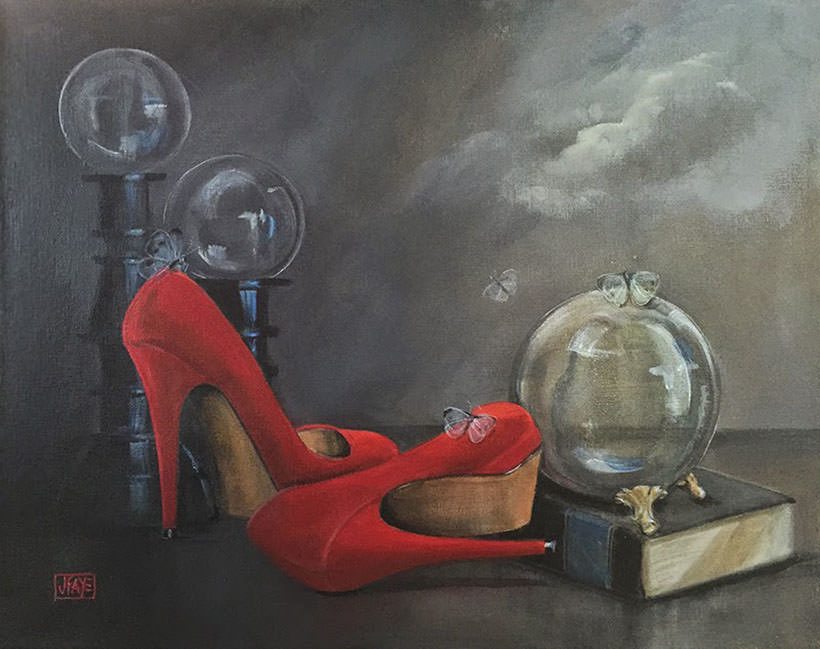 She is focusing on figurative works, and the paintings of red shoes series shows anonymous women, drawn from the shoulders, waist or knees, wearing red high heels. Anonymity of her subjects have an important role in establishing a strong connection with audience.
Her red shoes paints is amazing, playful, innocent, but also provocative, so simple and reach of colors.  Her ability to compose the subject matter and render harmony and balance within the image, welcomes the audience to stay, and look deeper, and listen the story that red shoes will tell.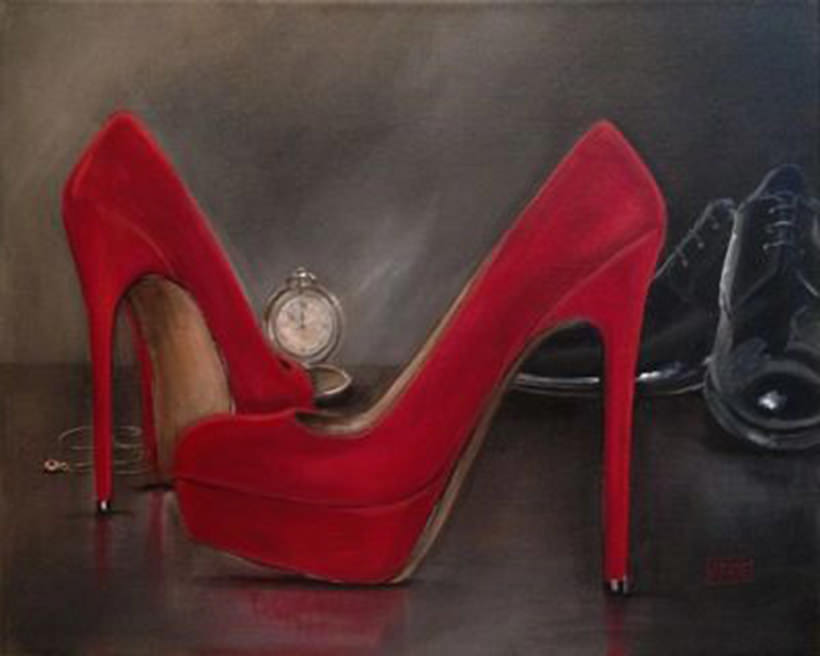 Jacqui's works can be found in private collections across the US, as well as England, Scotland, Wales and Canada She has had exhibits in The Benini Gallery and Sculpture Ranch, Johnson City, TX and Chabot Fine Art Gallery in Providence, RI. If you want to take a little tour in her red world shoes, enjoy and view at jacquifaye.com…