"Creating beaded art quilts feeds my heart and soul." – Nancy Smeltzer, contemporary beaded artist
In the beginning we want to show you her circles…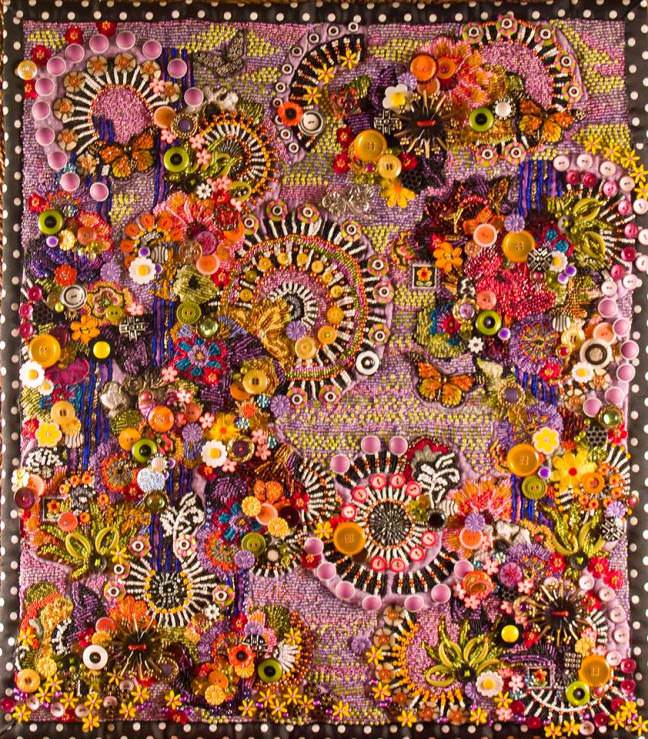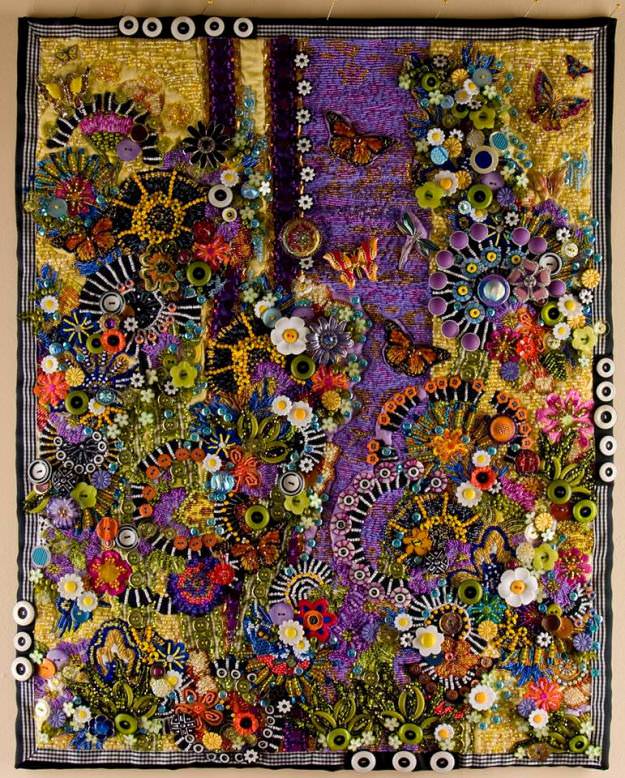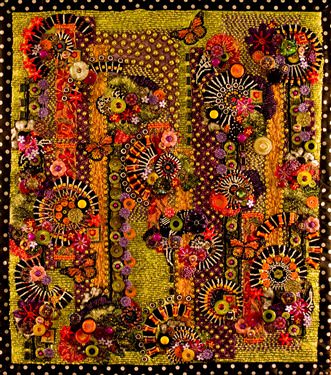 We want talk about her but we will transfer words, because they tell us enough.
"I bill myself as the 'Self Proclaimed Button and Bead Queen of Maryland (USA).' My recent works have images that are based on what I see when I tap into a person's energy field and are called Meditation Gardens. These visionary art pieces are the perfect place for that person to play and meditate."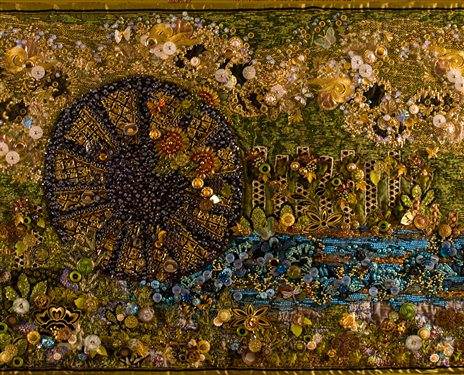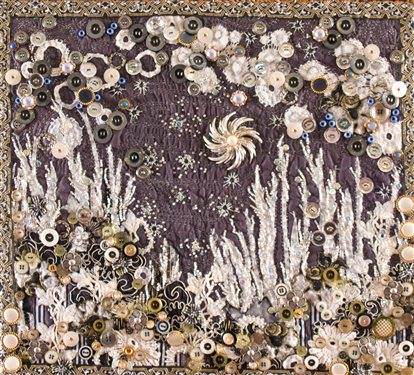 If you are fascinated of this artworks as we are, we will show you some more pictures ….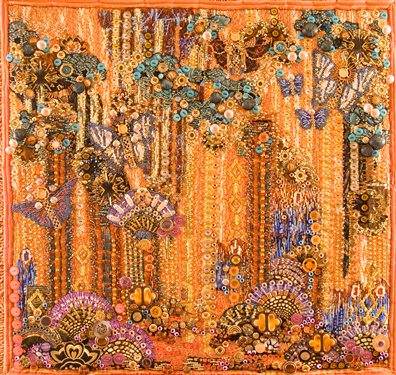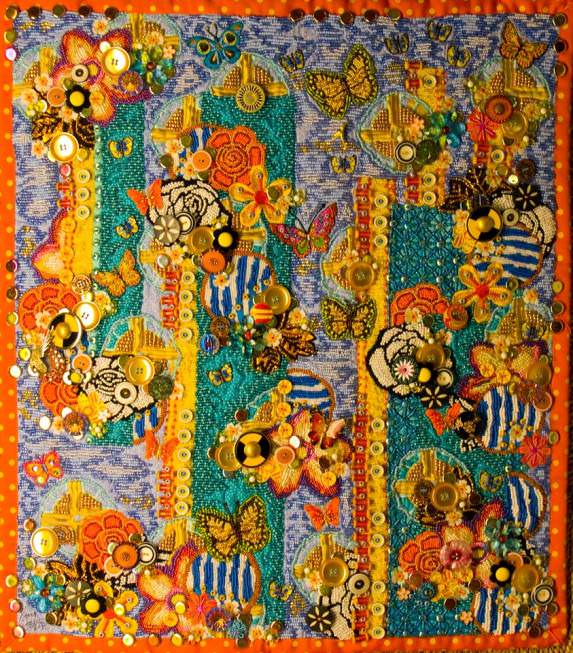 All respect and admiration for her art, imagination and patience of this amazing women…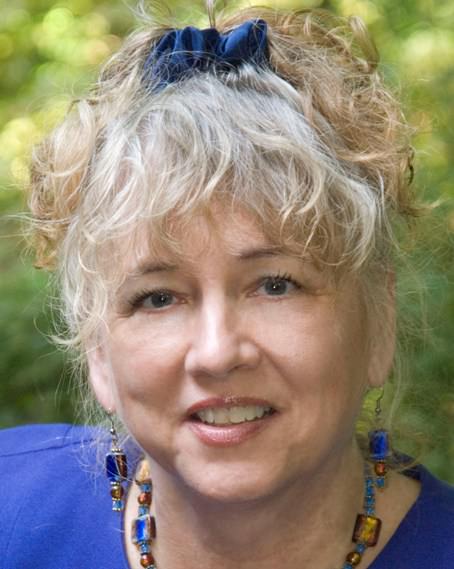 We hope that you enjoyed as much as we did, and that we inspired you to make a own little piece of fantasy of beads or what ever makes you happy…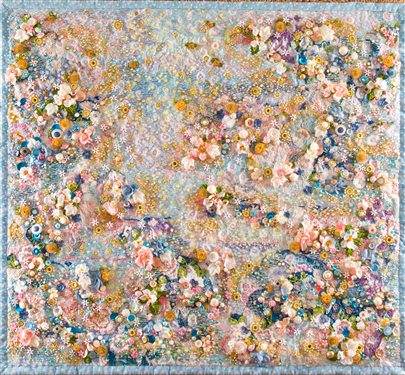 See more at https://www.fiberfantasies.com/