Almost all of us know about famous role of LBD in women wardrobe… We also know that this is one of the favorite women "must have", piece. Some of you know something, or everything about the history of LBD… But, we think that it is a good idea to talk once more about LBD, and tell you something what maybe you already knew, but from our perspective… LBD deserves it…
Searching through fashion history we noticed that LBD is one of the long lasting piece of clothes, for nearly 100 years, as daytime or evening wear, as part of everyday street look, to the glamour's evening style, true party's and receptions, in concert halls, on the red carpet and on the fashion runways…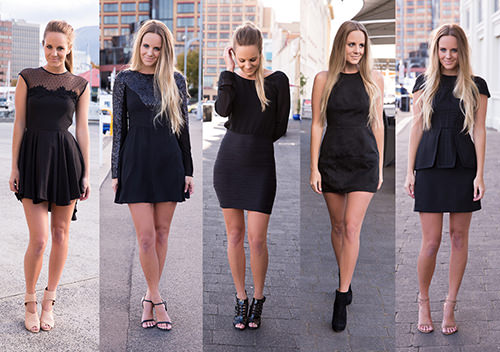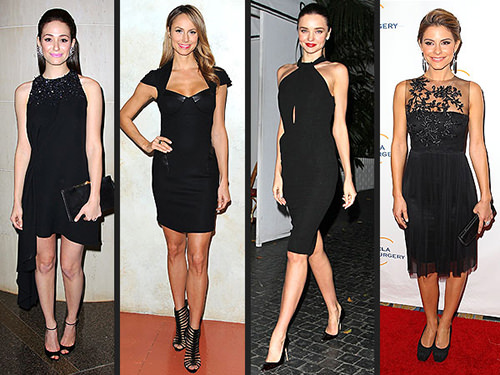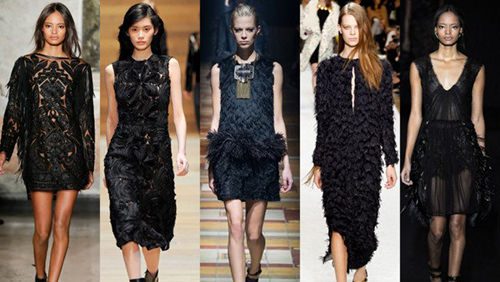 Let's go back…stay with us…
Almost 100 years before, in 1920's black dresses fit loosely and brushed the knees, it was strictly for morning, and it was distasteful to wear it otherwise.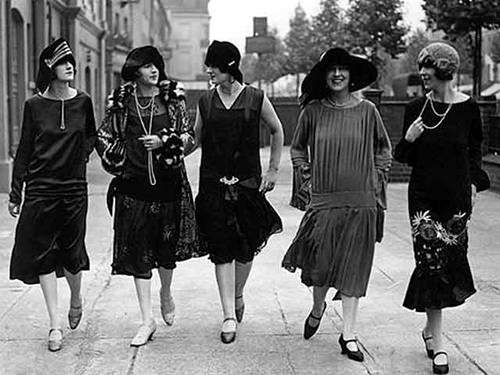 But everything was changed in 1926, when Coco Chanel designed and introduced to the world the first short black dress in the Vogue Magazine and the dress was called "Chanel's Ford". It was time of the bright colors, prints and heavy embroideries but Chanel little black dress by virtue of its flexibility and functionality, became a symbol of chic and sophisticated simplicity. It was dress for every event from three o'clock until late in the evening. It became "uniform for all women of taste." and it was accessible to women of various social classes.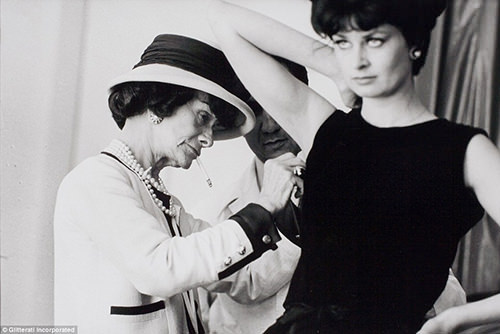 The LBD make its mark in 1930, and associated with jazz music it became more famous and made storm in fashion industry.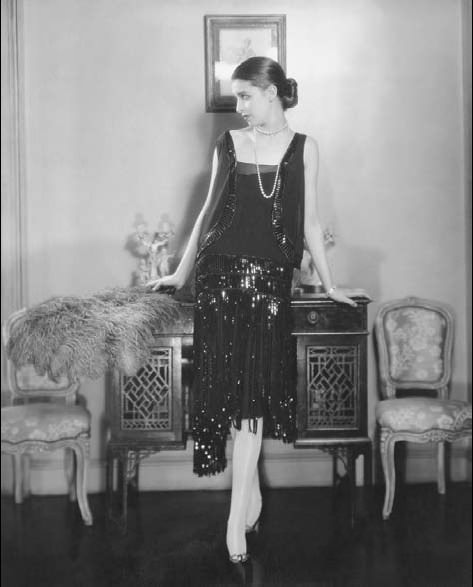 Through World War II, LBD was the uniform for women entering the workforce, but an ideal item for any occasion.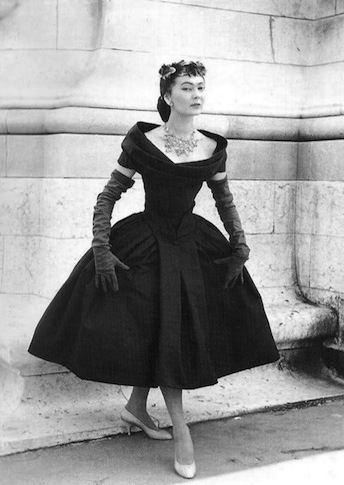 In the 1950's and early 1960's it took a little hit, because it was considered that women who wore it were less conservative. LBD transformed from a conservative to a sexy pace of clothes.
In these years, Diors collection "New look" became a really popular.
In the same time Hollywood transformed the LBD into a glamorous piece perfect for the camera.
As the 1960's came to a close it would move back to the fore-front of fashion as women remembered it classic nature and wanted to tap into their inner Holly Golightly (Audrey Hepburn in Breakfast at Tiffany's), or with Jackie Kennedy Onassis in 1961, who wore an LBD with a dramatic bouffant, accessorized with her signature black shades, wide brimmed hat and a rope of pearls draped around her neck.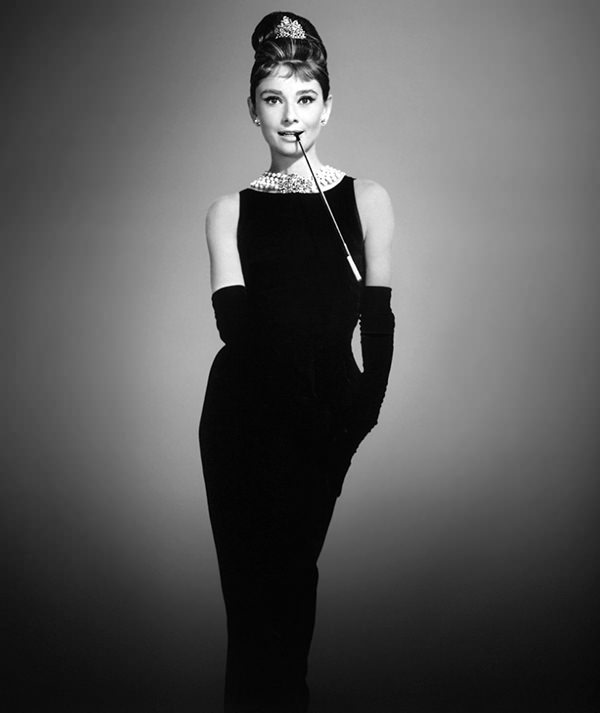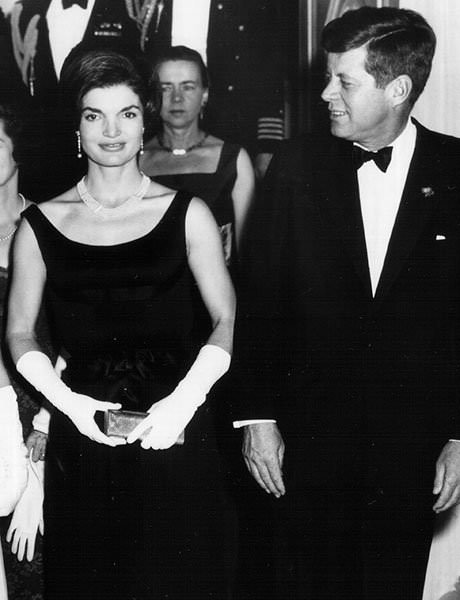 The LBD despite its stylistic variations over the years, as the classic go-to since the 1970's, transforming to the big shoulders and peplums from the 80's, and the grudge styling from the 90's.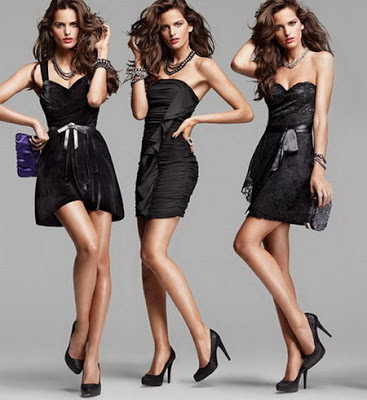 From 2000 till 2010 LBD celebrated its 80's birthday. Bandeau and babydoll party dress were most popular LBD styles in this decade.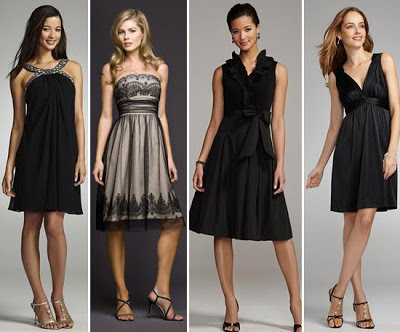 Today, whether you wear an LBD because you choose fit over fuss, or because black will always be the new black, the LBD remains effortlessly elegant.
If you think that LBD is too conservative for you look at this picture…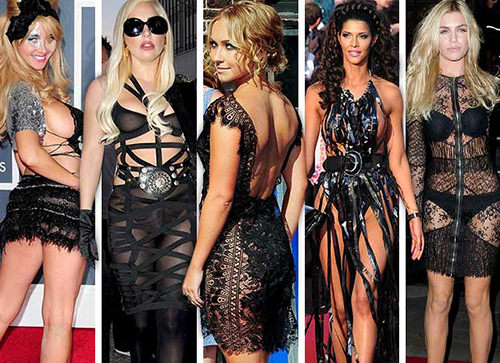 Or if you don't love LBD then look this selection of long black dresses…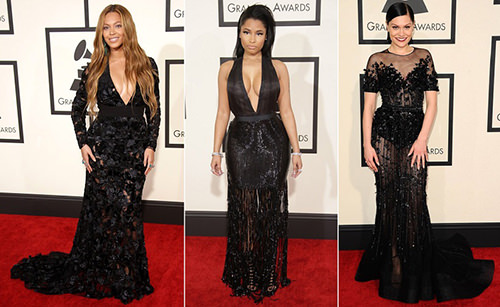 And if you don't like black then…