Joan Babcock is American fiber artists. Her love for fiber art beginning in late 60's when macramé was all the rage. Over the years she explored new techniques as wire weaving, metal work, and bead mosaics.
As she said Cavandoli technique, a kind of pictoral tapestry knotting, is her signature. One square inch of knots can take over an hour and contain more than 250 knots. She finds her inspiration from tribal cultures, Asian art, and natural forms, and she is making amazing pieces of art for everyday use, but she also makes and jewelry…
She wants to share her art with other creative peoples, and she want to share her knowledge to find a new perspective of macramé art through her workshops. We want to mention and her books, Micro-Macramé Jewelry and Wired Micro-Macramé Jewelry as a DVD and Micro-Macramé & Cavandoli Knotting.
For more information you can visit her personal page here…
We wish you to enjoy her amazing work as we did, enjoy in these pieces of jewelry, pieces of art…
First look at these amazing earrings…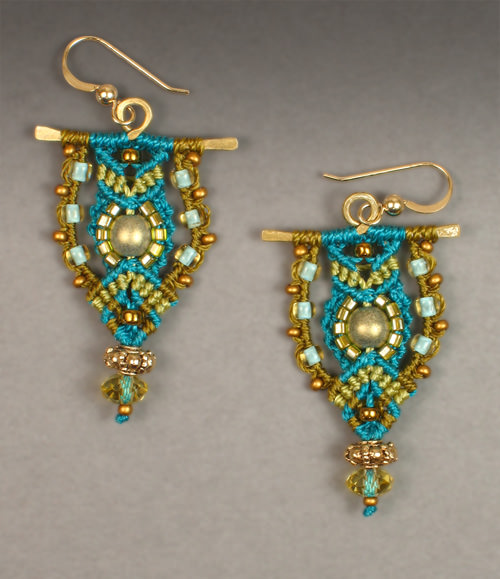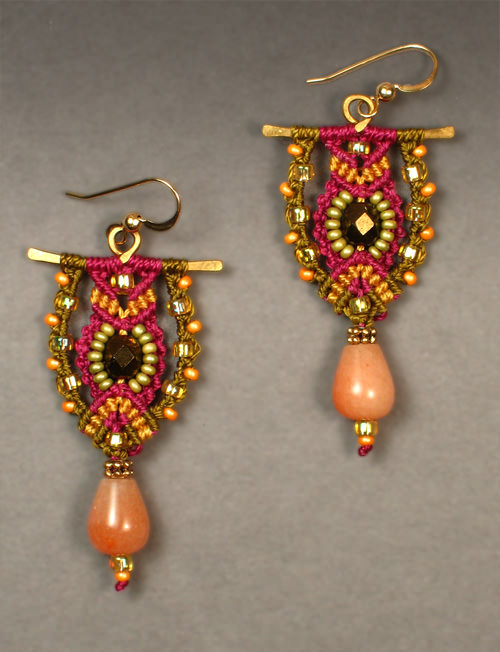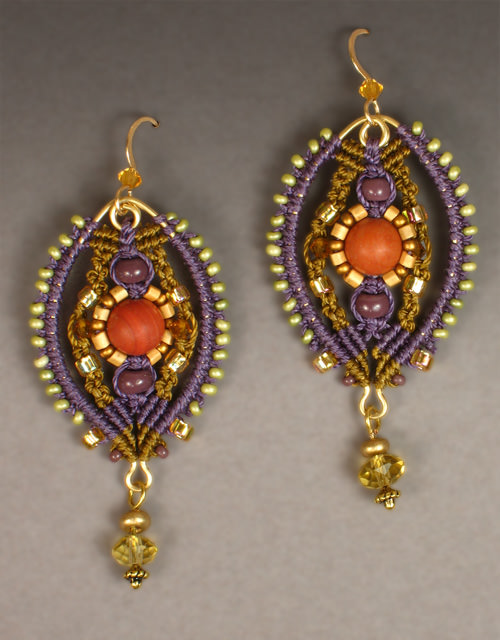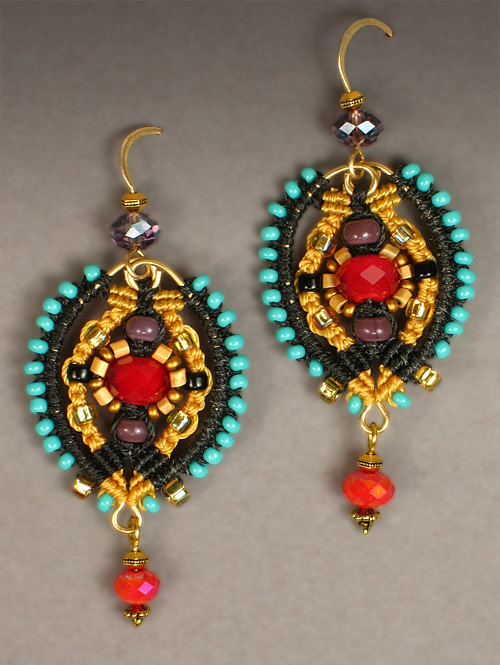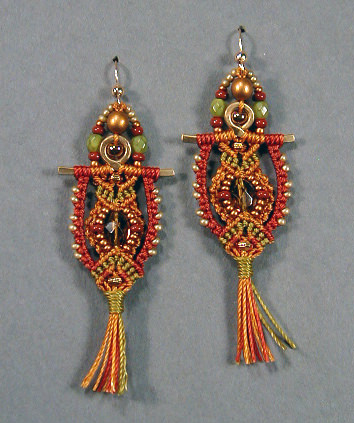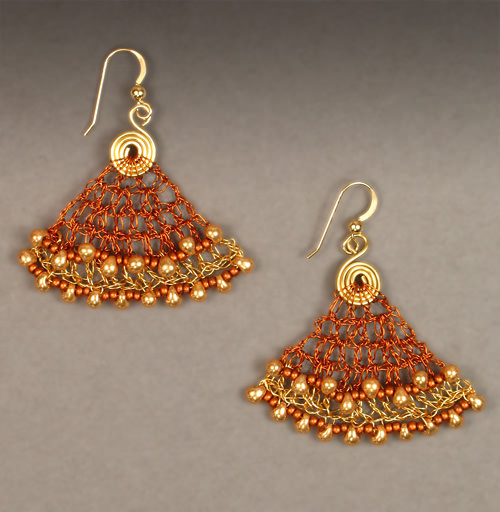 And now, our selection of amazing necklaces…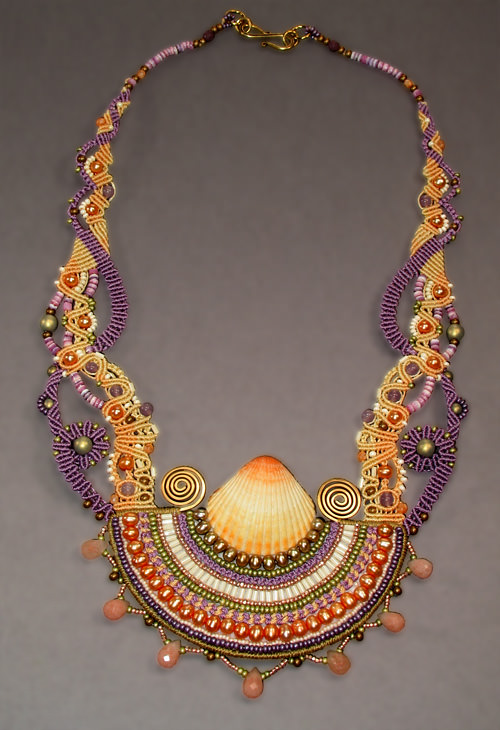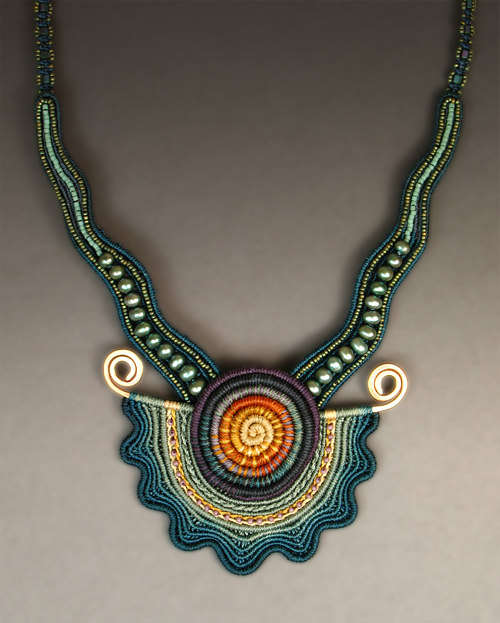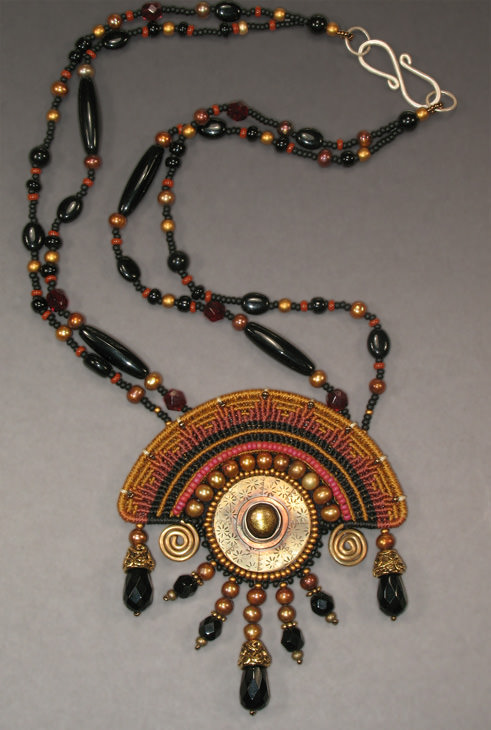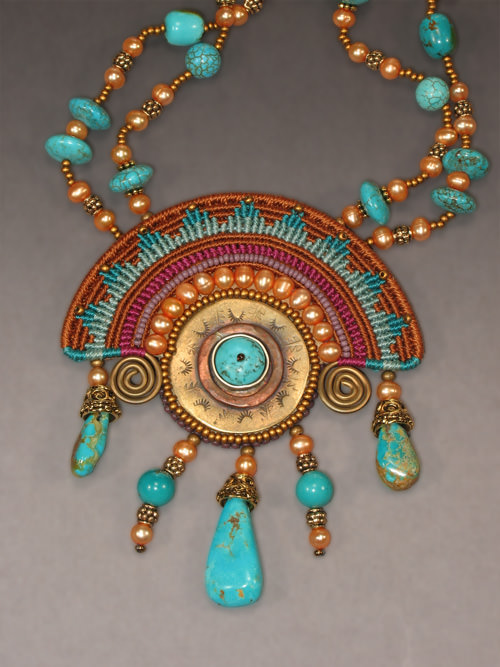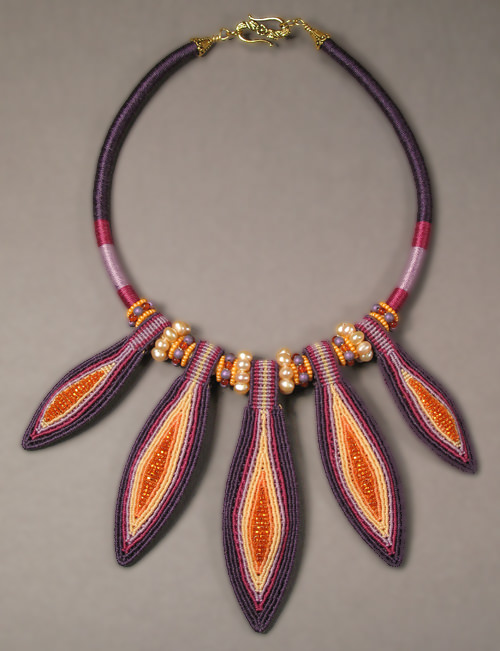 What to say… Just beautiful, adorable mix of idea, creativity and sense for beauty… We are fascinated and she deserves all our respect…