Frida Kahlo, Mexico's greatest female artist, created almost 200 works, paintings, drawings and sketches related to her experiences from life, of her pain and her turbulent love. She painted almost 55 of self-portraits, with brutal honesty as a psychological response to adversity… Let see some of them…
Trotsky lived initially the late 1930s with Rivera and had intimate relationship and affair with Frida… He became a part of her life and a part of her paints.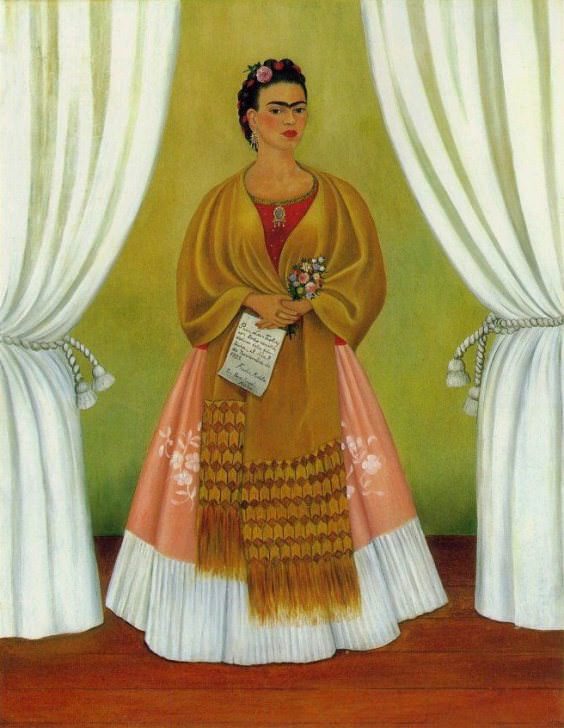 In a lot of hers self-portraits animals take major place, because she loved to paint animals, almost as flowers.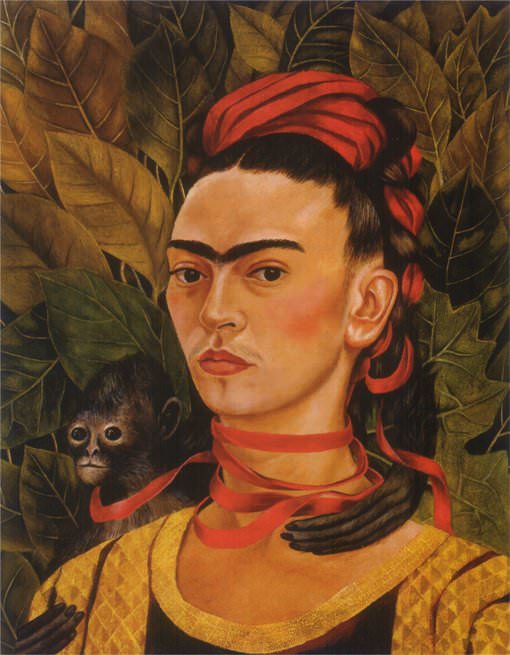 Her life was full of pain, because she had lot of health problems. She spent years in recovering isolated from other people. So, she dedicated a portrait to her doctor.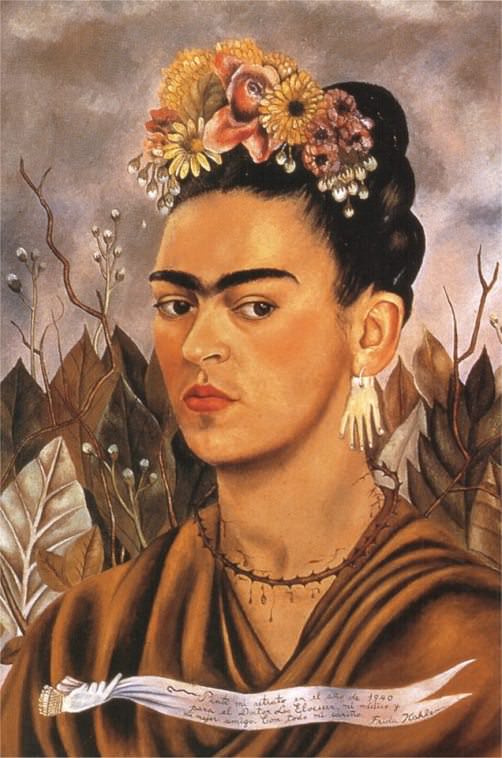 She painted her reality, full of isolation, loneliness and daily nightmares…in all her work and in her portraits too.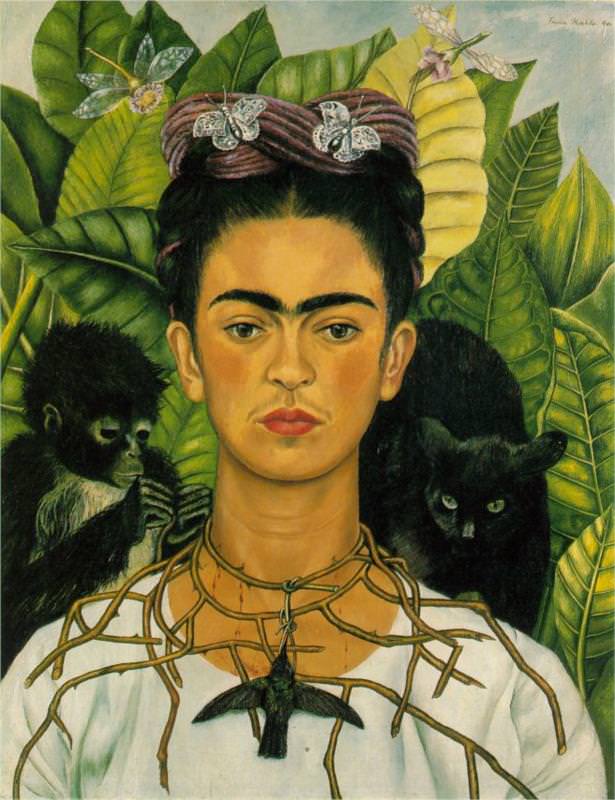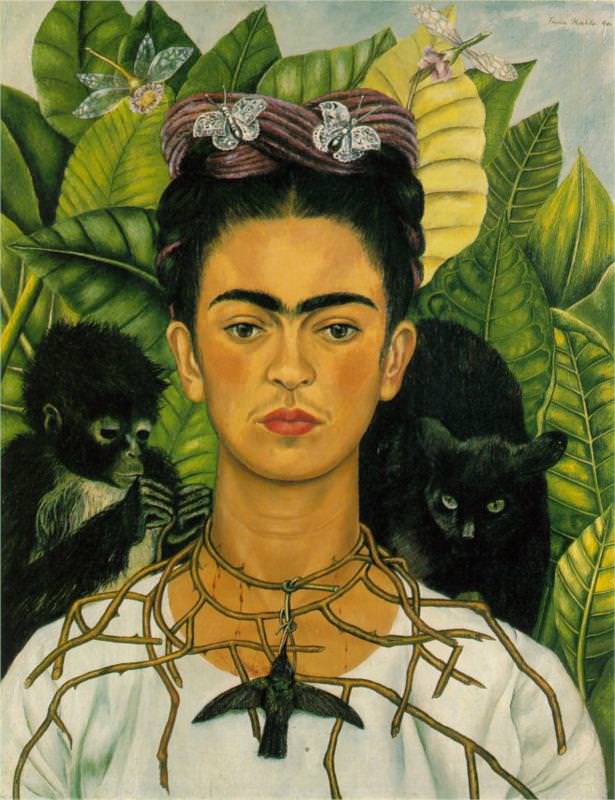 With her specific humor that hurts, with her strong self cynicism and irony, this amazing woman, managed to confront the life, and to stare it in the eyes.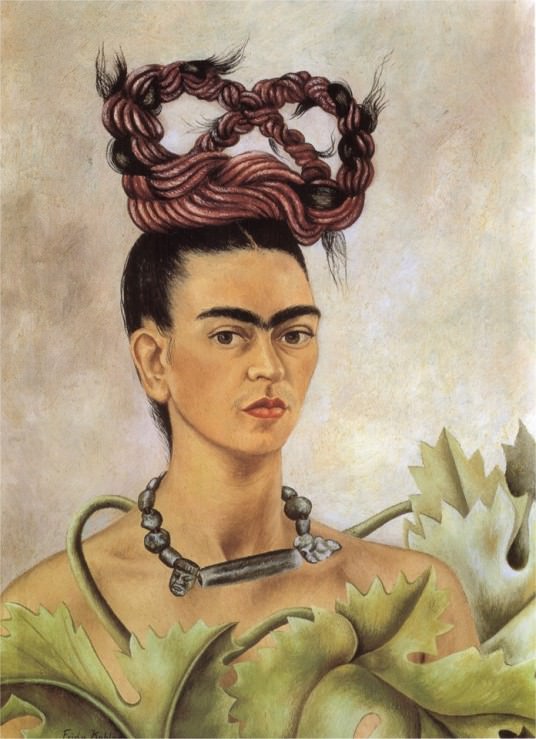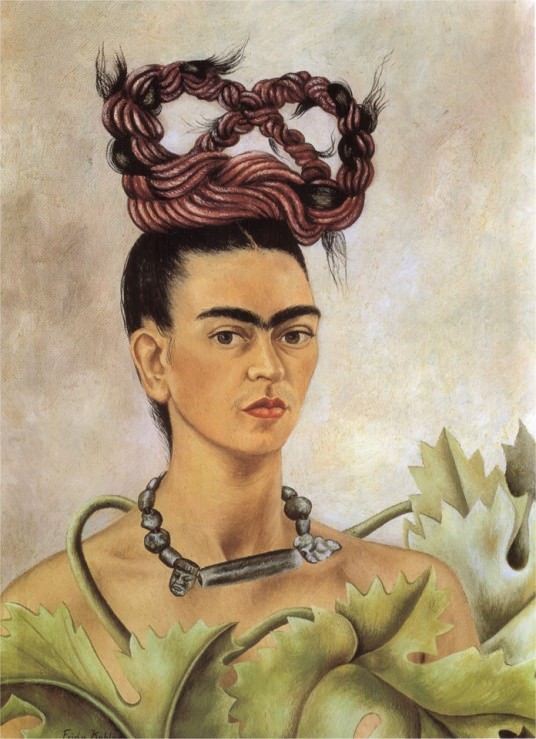 Her obsession with animals followed her all hers life, and there are many portraits with animals, especially with hers parrots and monkeys…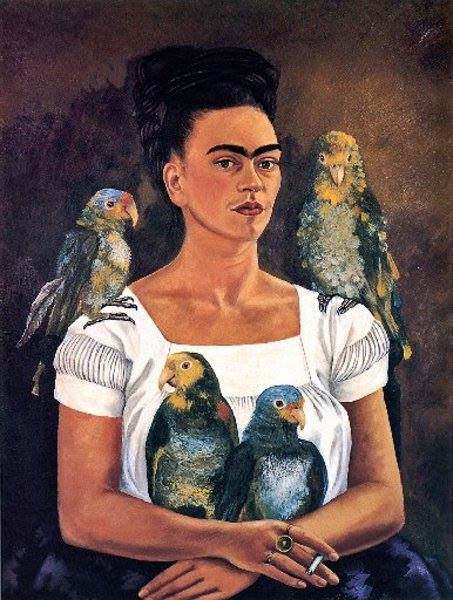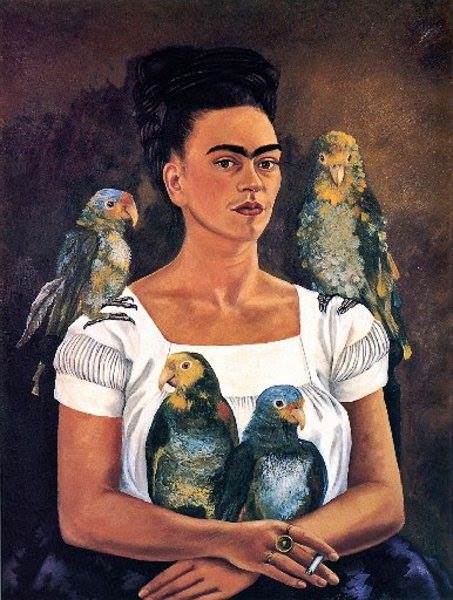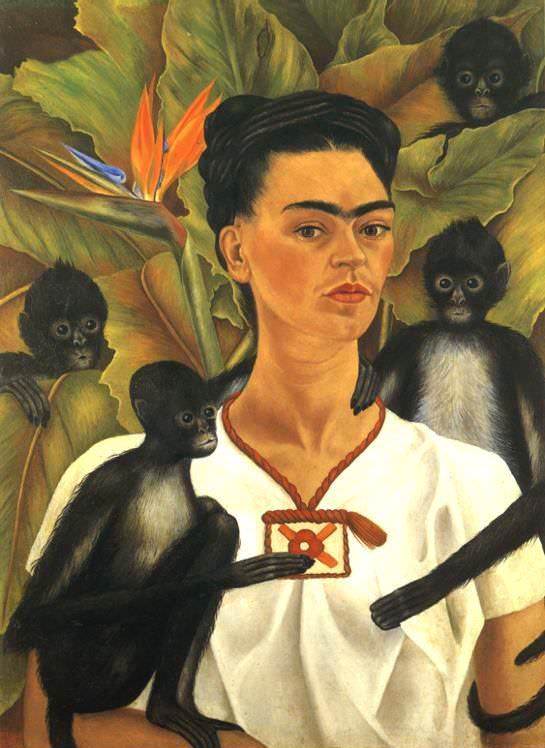 Relationship with her husband Diego Rivera, the famous Mexican muralist, was stormy, distrust, full with pressures affairs and pain. They had lot of to survive even divorce and remarriage, but they were together until the end of her life.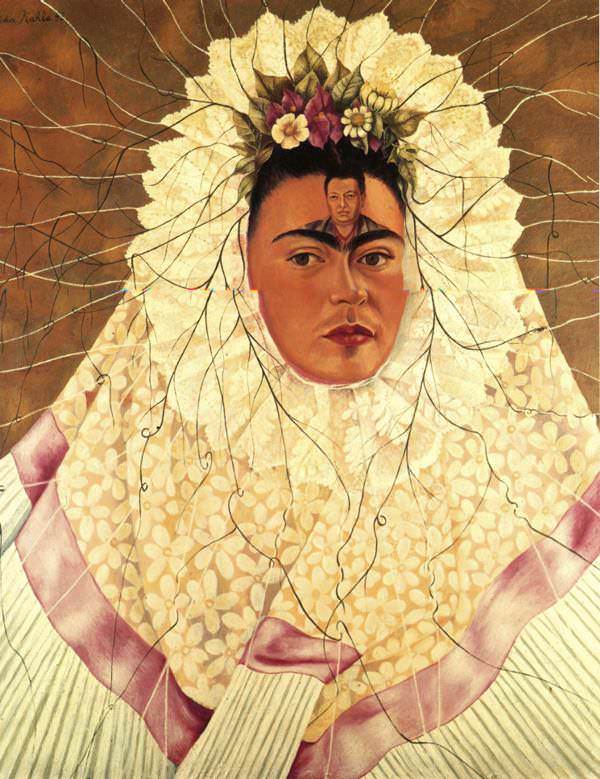 Hers self-portraits belong to native style and they are made with oil canvas technique… We hope that you like our choice, and remind you that there are almost 55 self portraits, from this extraordinary woman…