Would you rather let the old suitcases lie around gathering dust or make reuse them and freshen your home. Reuse your old suitcases and decorate your home really is an exciting idea. They can give you an artistic house with personalized decoration style.
It is not difficult when you use your imaginations. You can remake yore suitcase into various, useful and decorative items. It's all up to you as you have the idea and the old suitcases.
Here are some wonderful design ideas for you to reuse and recycle old suitcases to add more personalized dresses to your room. Get inspired!
1.Turn your old suitcase in garden flower planters and decorate your garden or yard…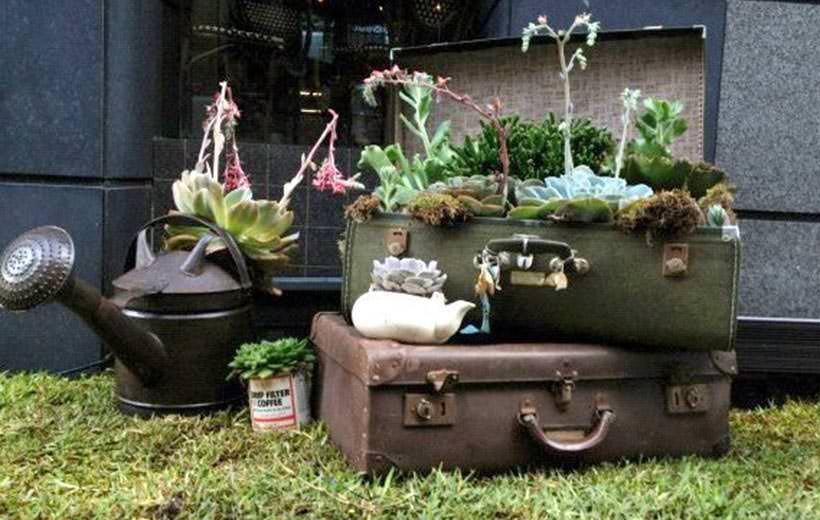 2.Make a new sweet home for your pets from old suitcase…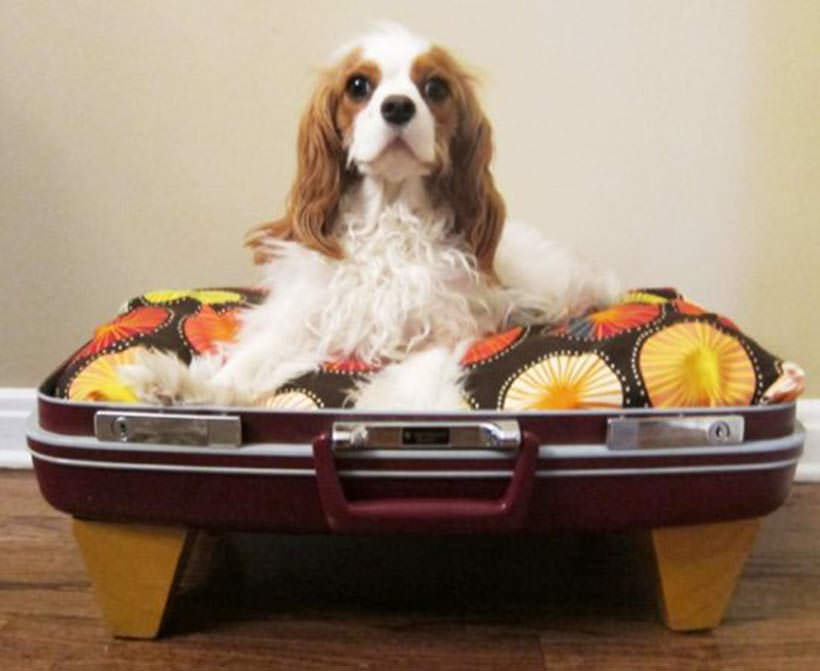 3.
Make a comfortable vintage benches ottomans and chairs … and enjoy

…
4.M
ake a various tables… end and side tables, and coffee tables and enjoy your coffee…
5.
Make unique vintage bathroom and or
kitchen cabinet…
6.
You can turn your cool vintage suitcase turn into liquor cabinet…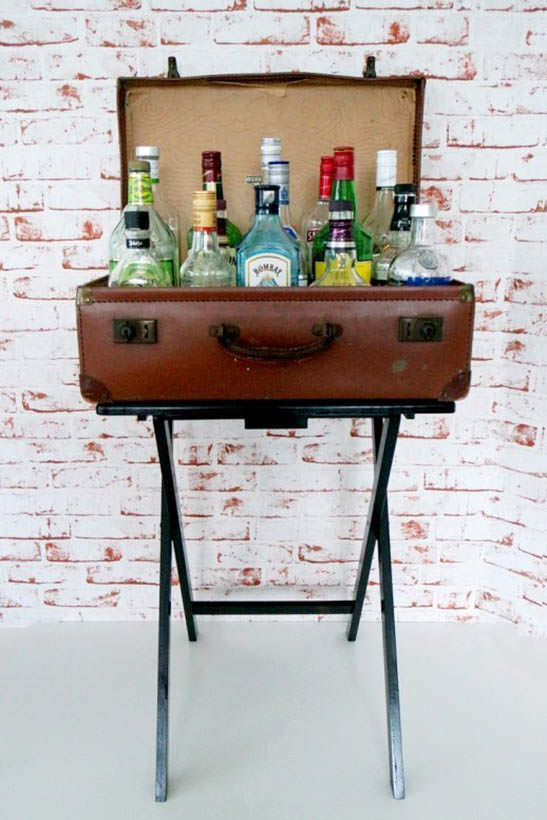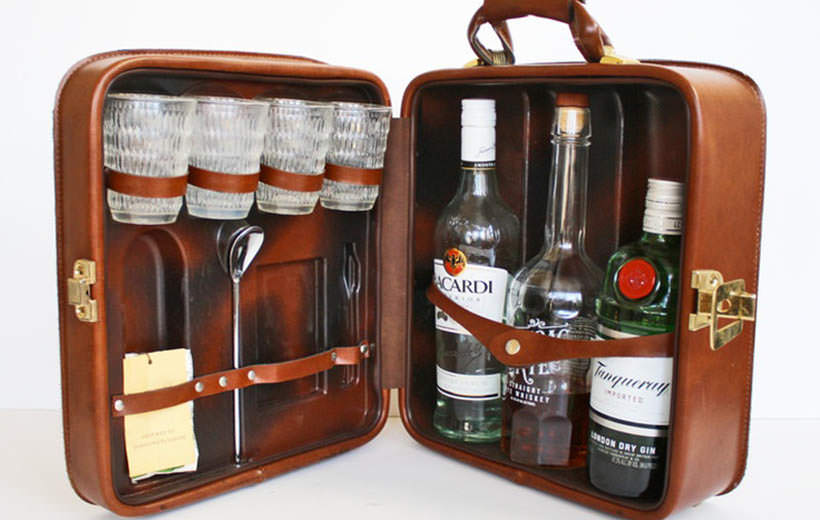 7.
You can also transform your old suitcases into original displays for your cosmetics and jewelry…